I'd like to think that in some measure, my foray into election observation and commentary was successful, based on this "like" from Shannon Sampert of the Free Press.
My premise from day 1, was that the base of women voters who supported Gary Doer, were no longer impressed with the way the party drifted under Greg Selinger – or by the disgraceful failures of numerous key departments. The results of the candidates I was watching, showed I was correct.
Losers:
Kerri Irvin Ross — more time to stuff her face at 529 now, I guess, and not a moment too soon. Will surely cry on cue when the horror stories about CFS are dug up by the new government.
Sharon Blady — this Free Press editorial about the Seven Oaks emergency room cover-up by her pal Milton Sussman is enough to end her career. NOTHING was scarier than her as Health Minister.
Barb Burkowski — managed to turn Transcona blue? Way to go.
Dave Chomiak —  no one likes a sore winner, and that's what he always was. A nasty piece of work.
Dave Gaudreau — no one likes a hypocrite, either. Hated Selinger, ran for him anyways, buffoon blames him for his losing.
Eric Robinson — an angry hate-filled racist, wanted to jacked up our Hydro rates for 20 years; rejected by his own people who are supposedly benefitting from the Hydro jobs that result. How sweet it is.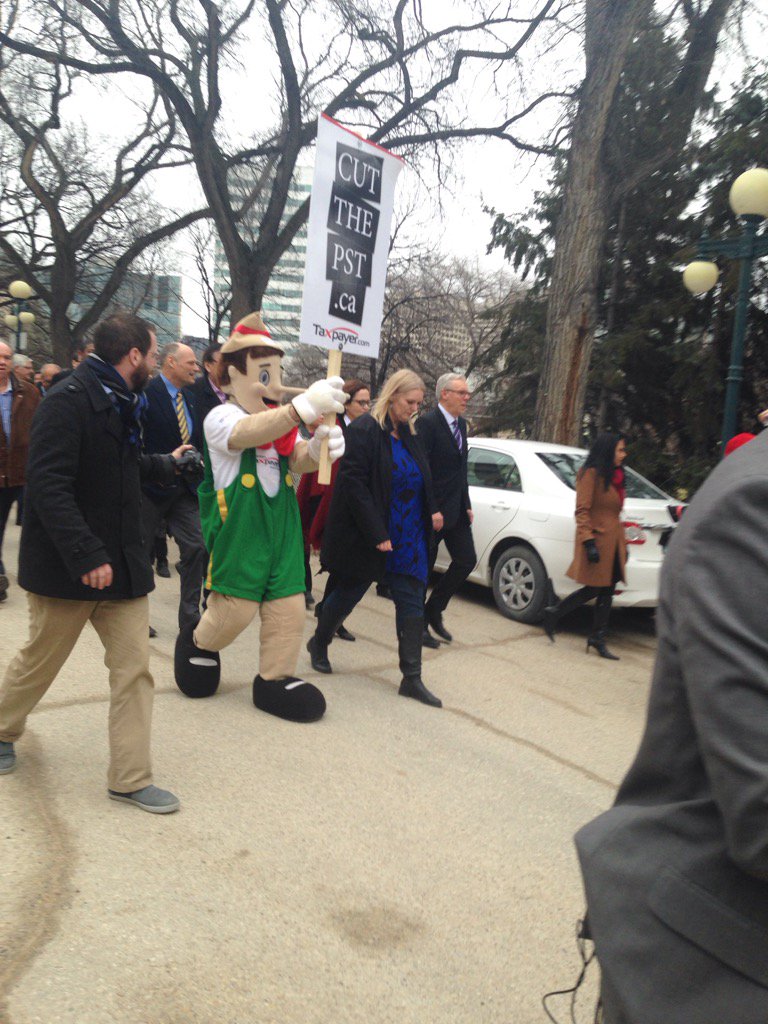 Three of the NDP candidates on my watch list won their seats ——>
Wab Kinew  — the other angry man. He managed to hold the drop in NDP support in Fort Rouge t0 25%; on the other hand, WFP reporter Kristin Annable labeled his meltdown under the heat of being exposed as an entitled sexist foul-mouthed jerk as a turning point in the election.
James Allum — from the Free Press: "(Allum said)"If you're a public sector worker, if you're a nurse, a doctor, a teacher, a child-care worker, you're going to lose your job." It seemed unimportant to New Democrats that these claims were empirically unsupportable, at best. At worst, they were part of a dishonest narrative that the NDP continued spinning out."
So, he's an unabashed liar just like the last guy. Please, please, go for the NDP leadership.
Nahanni Fontaine — for her, it's always about poor little her, savior of the rest of the poor and downtrodden, rushing off to the United Nations to do so …
Maybe now she is an MLA – having stolen the NDP nomination in St. Johns by a single vote as Selinger's pet – when she next recites her "struggling single mother" sympathy routine, can the media ask why she never mentioned during the campaign, her two marriages?
It appears that 
at the time of her firstborn's birth, she was married. She was not a "single mother" by my calculations until 2002, and then in 2011 remarried – to an RCMP officer – until 2013.
For almost all of that time, she was employed by either the Southern Chiefs or by the NDP government.  As for 'struggling', her last marital home sold for over $500,000 and she has two pensions.
Married for about 9 of the last 20 years with her own high-paying job, as well as the husbands having solid employment.
NOT your typical "single mother" and hardly typical of single mothers in the riding of St. Johns. Greg Selingers', though.  The parting gift of that white-wine social worker for the north end, I guess? Good riddance.